June, 2022 — Inbound Logistics, the information leader in supply chain and logistics management, has named Onepak to its 2022 list of top 75 green supply chain partners, the G75.
The G75 lists companies leading the way in sustainability and green logistics initiatives. The editors select 75 companies that demonstrably go above and beyond to prioritize green initiatives and help global supply chains become more sustainable. These companies are dedicated to developing and implementing best practices that leave a positive footprint on the world.
Onepak was selected for this honor based on its initiatives in reducing greenhouse gas emissions, reuse/recycling programs, sustainable packaging, sustainably sourced materials, and years of providing guidance to its supply chain partners.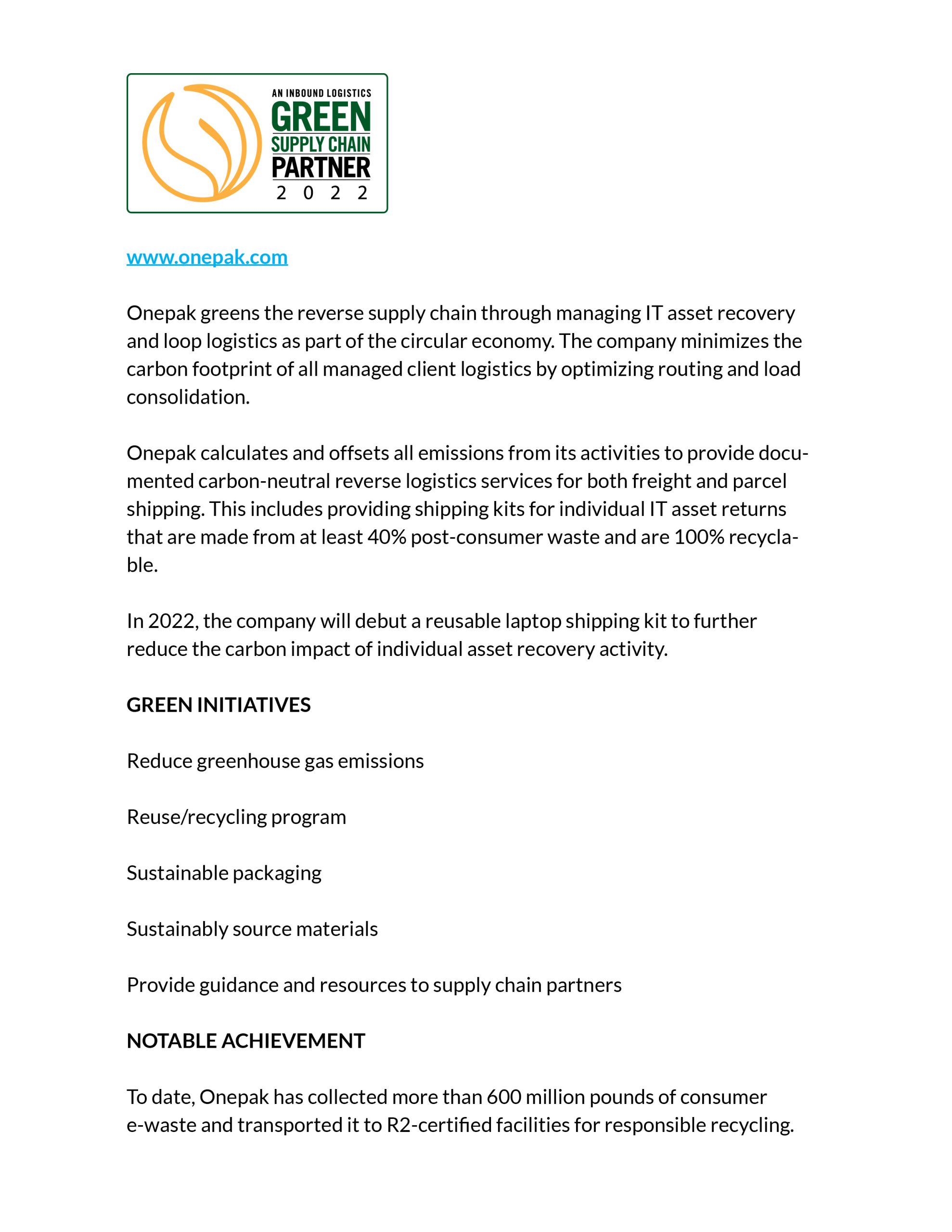 For the full list of G75 winners, please visit https://www.inboundlogistics.com/cms/article/2022-g75-inbound-logistics-75-green-supply-chain-partners/