Connecting the Circular Economy
Building a digital marketplace for the circular economy on our proven global logistics platform.
Download our new Guide to Remote Employee Returns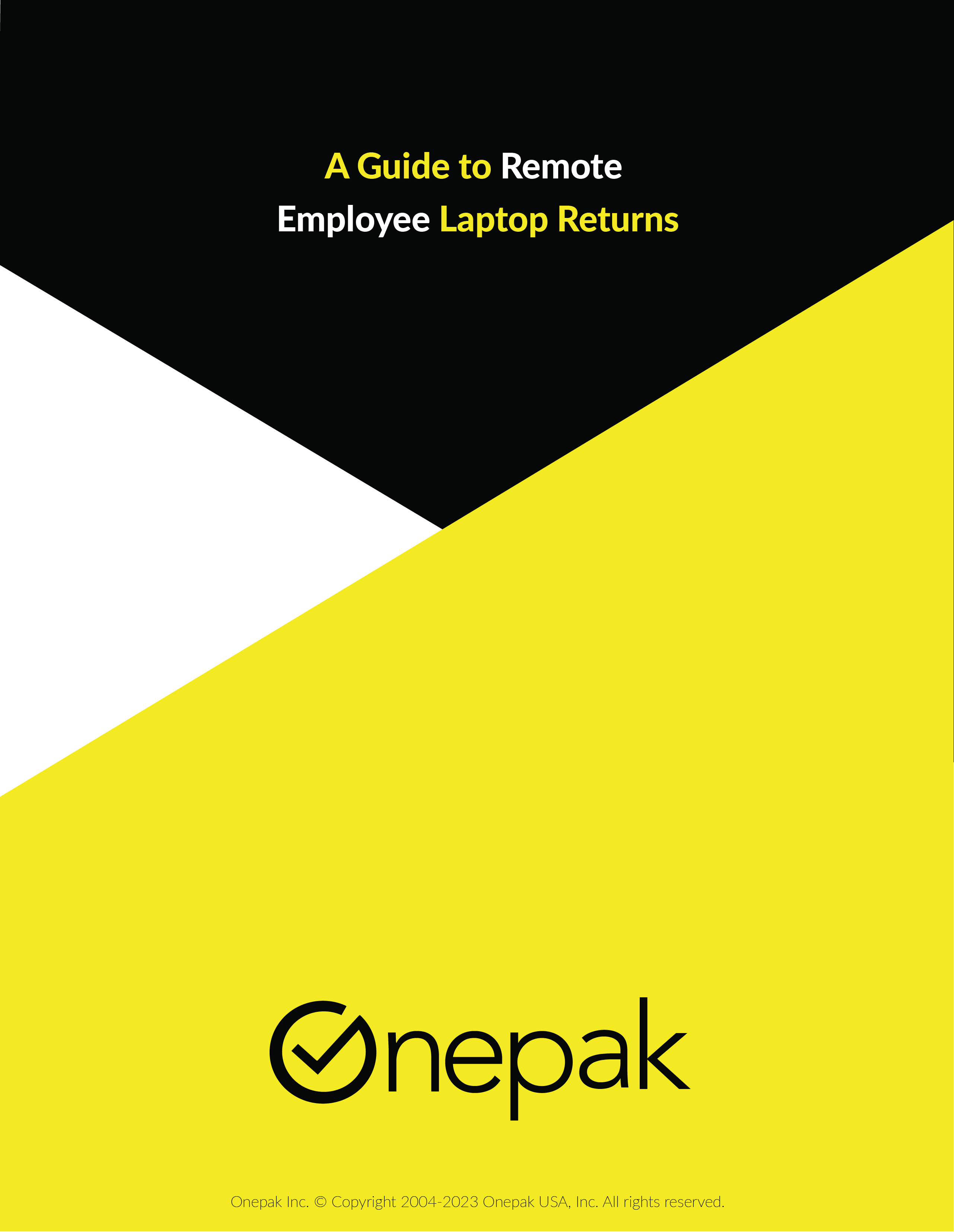 We're on a mission
Onepak bends the traditional linear supply chain into a sustainable circle. Our online logistics platform and digital marketplace connects businesses and consumers with others who can reuse, repair, resell, or recycle their used or returned products. Circularity is in our DNA.
We do reverse, in a big way
From shipping kits and labels to global commercial take-back programs, we're experts in large-scale collection projects and return logistics. We're closing the logistics loop at scale.
Returns Done Right
Onepak began as a tech-enabled distributor of return shipping solutions for the technology device aftermarket. Based on client demand, it has evolved into a full-service 4PL reverse logistics platform that has helped manage well over 1.5 billion pounds of returns. It is now in the midst of a global expansion into a digital marketplace connecting stakeholders in the circular economy.

Supply Chain Logistics Platform

Onepak's proprietary logistics systems empower the circular economy and make it easy for customers to ship their assets to and from anywhere. Our solutions replace muddled processes with an end-to-end system that solidifies time management and sustainably monetizes the assets your brand relies on to succeed.
Over 100,000 Satisfied Customers